Company Directors & Officers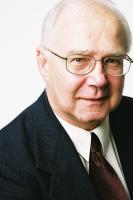 John Kowalchuck, P. Geo.

Independent Director
Mr. Kowalchuck is a professional geoscientist with the Association of Engineers and Geoscientists of British Columbia. Presently he is Project Manager for Golden Reign Resources Ltd. developing a high– grade gold resource in Nicaragua. He has over 43 years of experience developing and managing exploration projects with both senior and junior mining companies and has worked in Canada, the United States, Russia, Mexico, Chile and Nicaragua. He was Yukon and Northern B. C. District Geologist for Placer Dome Inc., during which time he was instrumental in the discovery and advancement of several world–class mineral deposits, including the Howard's Pass lead–zinc deposits and the Kerr copper–gold porphyry deposit. He was directly responsible for the discovery of the barium–lead–zinc–silver deposit in Driftpile Creek, and the discovery and exploration management of the Clea Tungsten property, which has the potential to become a significant tungsten mine in northern Canada.
Gary A. Anderson
Executive Chairman, Director,
Vice President Corporate Development – South America
Mr. Gary Anderson is a former investment adviser with Canaccord Capital Corp (1989 – 2004) and, later Business Development Manager for Nevada Geothermal Inc., where he assisted in raising over US$20 million for the development of the Blue Mountain Project in Nevada. He was President and CEO of Canadian listed company High Ridge Resources Inc. from 2004 to 2010, during which time he and his team actively searched and evaluated mineral and geothermal projects in Peru and Canada. He oversaw the first drilling and initial discovery on the Chanape project in Peru and arranged a joint venture of HRR's 'Newton Hill' property discovery with the Hunter Dickinson company 'Amarc Resources' before leaving High Ridge. He has been privately involved in the mining industry focusing on Peru since that time.
Dra. Jenny Egúsquiza

Director
Dra. Egúsquiza is a Lima–based Peruvian lawyer who serves as a Director and Advisor to several Canadian, English and Peruvian mining companies. Dra. Egusquiza advises and consults to Peruvian and international companies, and government institutions, specializing in laws governing development of mining, energy, and exploitation of natural resources. Dra. Egusquiza has more than 23 years of experience working for multi–national companies that include Glencore Group, Phelps Dodge, BHP Billiton, Perubar S.A. (San Ignacio de Morococha), Compania Minera Poderosa SA, Peruana de Energia SAA, and EDEGEL SAA, among others.Dra. Egusquiza serves as a Member of the Lima Bar Association and Peruvian National Law Federation. Dra. Egusquiza graduated as a Lawyer from the Law and Politic Science Faculty of the Pontificia Universidad Catolica del Peru and continued her postgraduate study in Private International Law at the University of South California, USA, and in Business Law (Doctorate) at the University of Seville, Spain.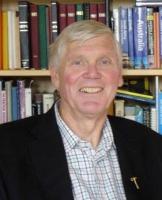 Paul Wojdak, M.Sc., P.Geo.

Vice President, Exploration
Mr. Wojdak has more than 40 years of global base and precious metal exploration experience. For almost 20 years, Mr. Wojdak worked in Smithers, B.C. as Northwest B.C. Regional Geologist for the BC Ministry of Energy & Mines. In that role Mr. Wojdak examined all significant mineral projects in Northwest B.C. and provided insight on geology, mineral deposits and exploration and mining activity to the minerals industry, government agencies and the public. Mr. Wojdak gave annual presentations at Cordilleran Roundup, KEG, Yukon Geoscience, Minerals North and other events; his annual editions of Exploration and Mining in B.C. augmented the Province's written record.Prior to joining the Mines ministry, Mr. Wojdak was an exploration geologist for Cominco Ltd. (7 years) and Westmin Resources (11 years). He worked primarily in volcanogenic and epithermal geological environments for base and precious metals in B.C. and Yukon, with some experience in the western USA, Mexico, Canadian Arctic and Africa.

Mr. Wojdak graduated from McMaster University with a BSc (Honours) in Geology and Chemistry in 1971. He was awarded an MSc from the University of British Columbia in 1974 for his study of the Equity Silver epithermal deposit. During his years in Smithers he has been deeply involved with Smithers Exploration Group and Minerals North.

Dr. Adam Szybinski, PhD.
Director
Vice President Exploration – South America
Dr. Szybinski is an exploration geologist with over 30 years of experience in the exploration project implementation and management. Dr. Szybinski has broad experience with a variety of commodities and styles of mineralization, and especially in epithermal Au–Ag systems, Au–Cu–Mo porphyry deposits, mesothermal Au systems, and MVT deposits.

Most recently, between 2007 and 2015, Dr. Szybinski worked in Peru as VP Exploration, general manager, and field geologist with Canadian and Australian junior mining companies operating in that country.He actively supervised the exploration and development od four mining projects located ~30km southwest of the Toromocho Cu–Au–porphyry deposit. He also participated in generating of three geothermal projects in Peru, located in Puno and Ayacucho. In addition, between 1997 and 1999, Dr. Szybinski worked in Peru as a geologist and structural geology consultant for Cominco on the MVT Bongara project in the Amazonas department of Peru.

Previously, Dr. Szybinski worked with several other companies (e.g. Rio Algom, Cominco) in Canada (Newfoundland, B.C., Yukon and NWT), United States (Nevada, Arizona, California), Mongolia, and Poland.Between 2004–2006, he was a chief geologist for the Canadian geothermal company, Nevada Geothermal Power Inc.

Dr. Szybinski holds a Ph.D. in Earth Sciences from Memorial University of Newfoundland, Canada (1996) and M.Sc. in Geology from Wroclaw University, Poland (1975).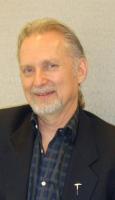 Brian P. Fowler, B.Sc., P.Geo.

Director
Mr. Fowler was a founding director of BCGold Corp from 2006. He has 36 years' experience as a mining executive and exploration geologist on a global basis. From 2005 to 2006 Mr. Fowler was a mining consultant responsible for the identification and evaluation of exploration and mining investment opportunities for Quest Capital Corp. Prior to this he was Exploration Manager for Quadra Mining Ltd., where he evaluated and managed a number of advanced and pre–feasibility–level exploration projects in the United States, Chile and Peru (Carlotta, Sierra Gorda, Magistral). From 1991 to 2004, Mr. Fowler worked in a variety of technical and managerial roles for Placer Dome Inc., where he managed a regional exploration office and a number of advanced stage, feasibility–level projects and evaluations (Musselwhite, Mt. Milligan, Kerr–Sulphurets–Mitchell, South Deeps) and directed Minex exploration at a number of the Company's mines. Mr. Fowler was the founding director and Chairman of Laurentian Goldfields Ltd. and a past founding director of Reservoir Capital Corp. and Oro Silver Resources Ltd. He is a long standing member of the Society of Economic Geologists and Fellow of the Geological Association of Canada.